B&B Villa Fiorita
---
Breakfast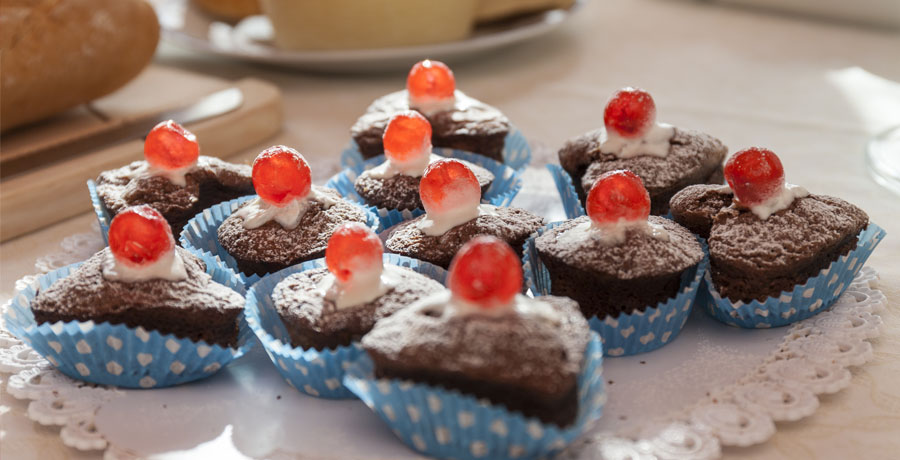 Cakes, pies, rich of the flavor of the earth, often with vegetables and seasonal fruit picked straight from the B & B Villa Fiorita's kitchen garden, cared for with love and respect for tradition. The breakfast at the B & B Villa Fiorita will give you the right energy to live with vitality and serenity your stay in Grottammare.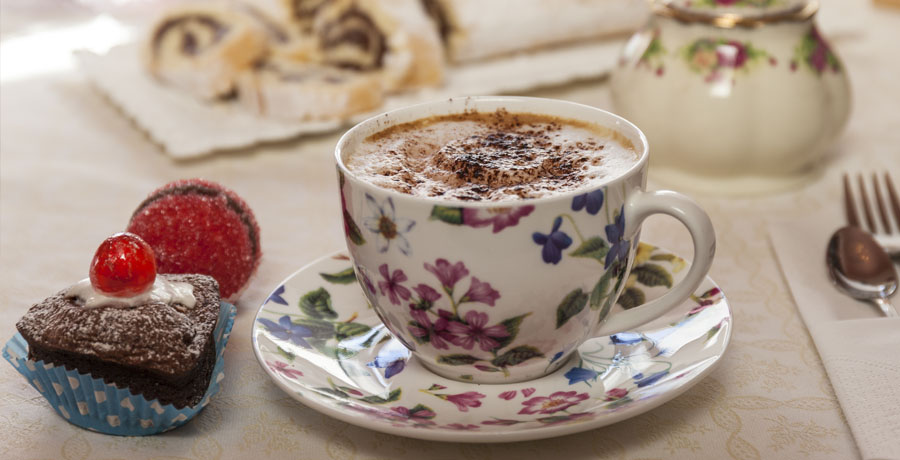 Sea view balcony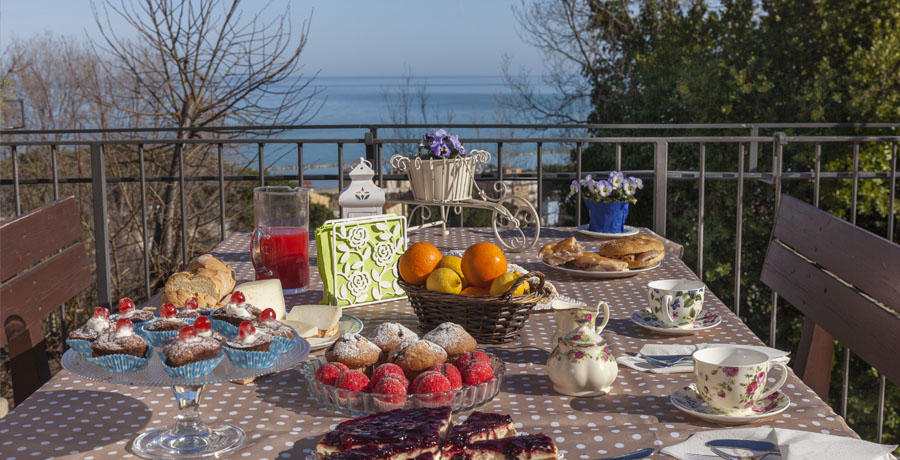 Enjoy the breakfast in our sea view balcony. From here every meal becomes a unique sensory experience. Sun, fresh air and an amazing direct perspective on the Adriatic Sea.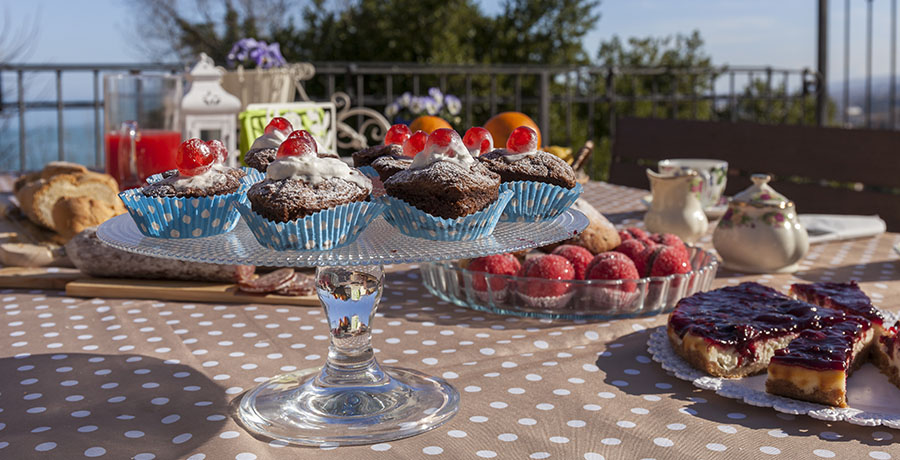 The bedrooms
For guests there are three bedrooms, each with its peculiarities and all equipped with:
-CONDITIONED AIR
-WI-FI
-PRIVATE BATHROOM WITH SHOWER
-HEATING
-INDIPENDENT ENTRANCE
-MINI FRIDGE
Included:
-DAILY ROOM CLEANING
The comfortable beds and furniture, with the warm color of wood, terracotta and bricks, the medieval arches framing the view of the ancient village and the blue sea, offer to you a romantic and relaxing athmosphere.
The independent entrances allow guests big freedom.
 "Tulips" Bedroom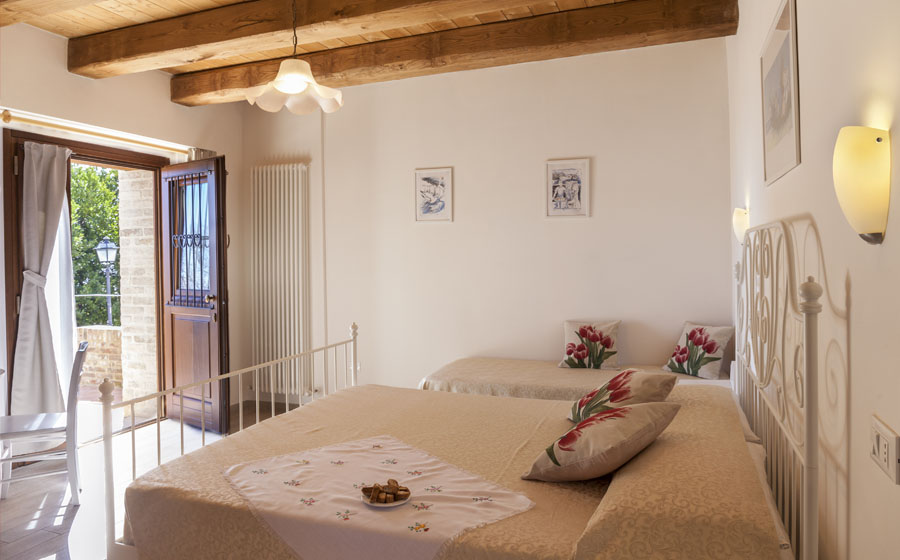 "Tulips" bedroom is brand new, built with care in every detail. Every detail has been carefully designed. Elegant, modern and at the same time warm and welcoming. It has an independent entrance with sea view.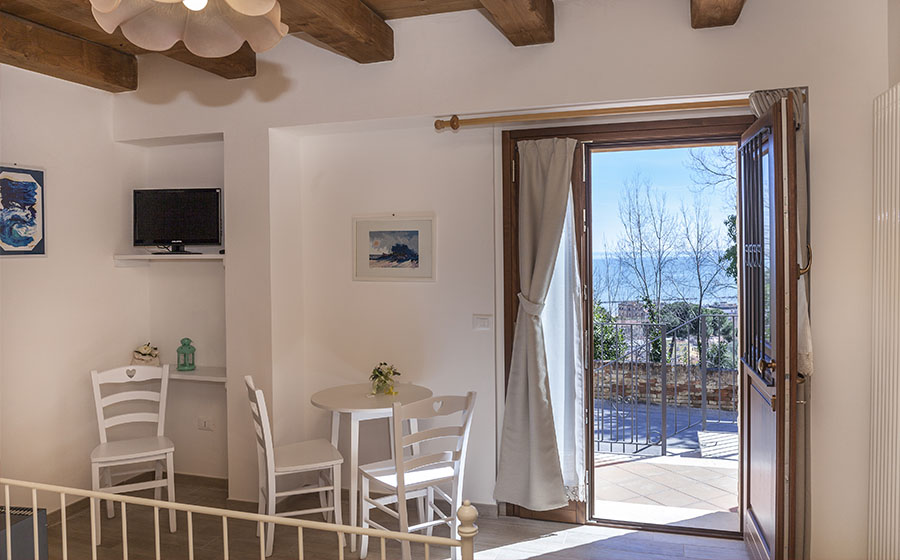 "Sunflowers" bedroom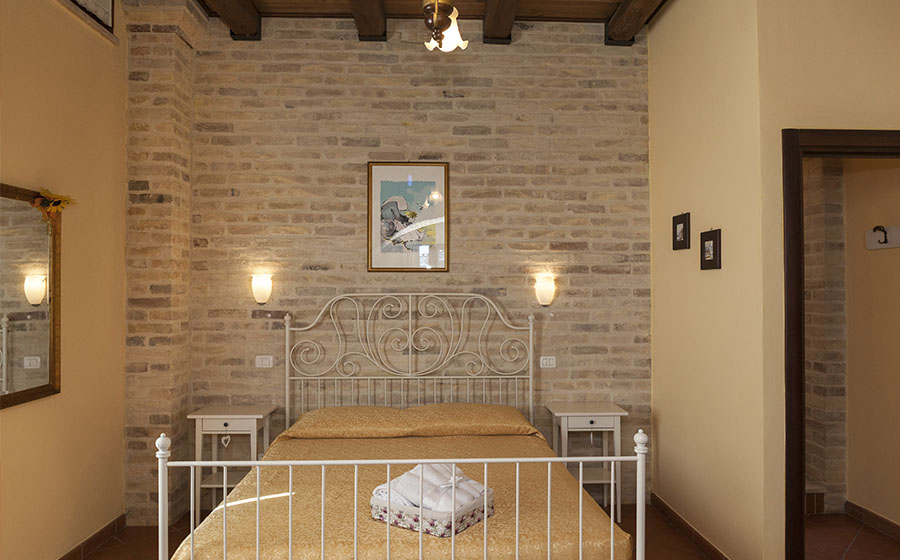 "Sunflowers" bedroom, particularly romantic, combines love and dream atmosphere. Amazing for couples seeking privacy and relaxation.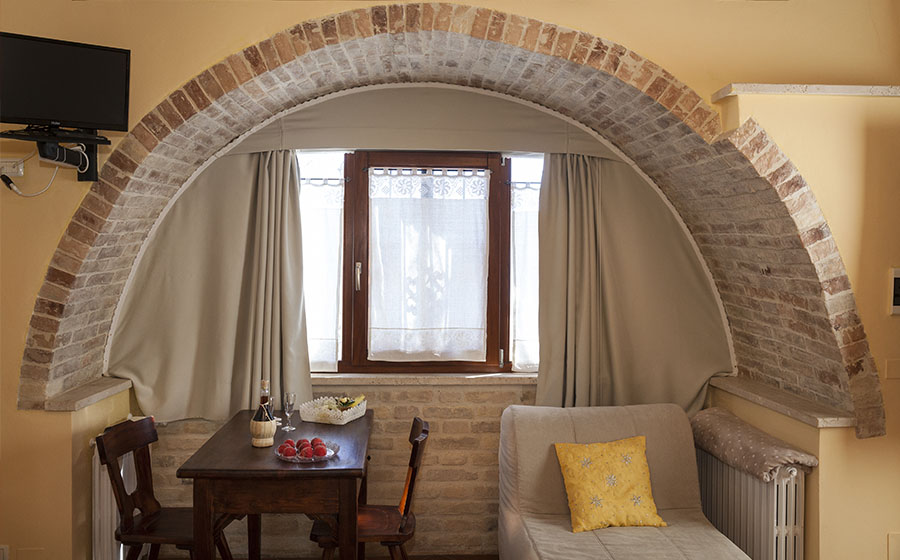 "Red Lilies" bedroom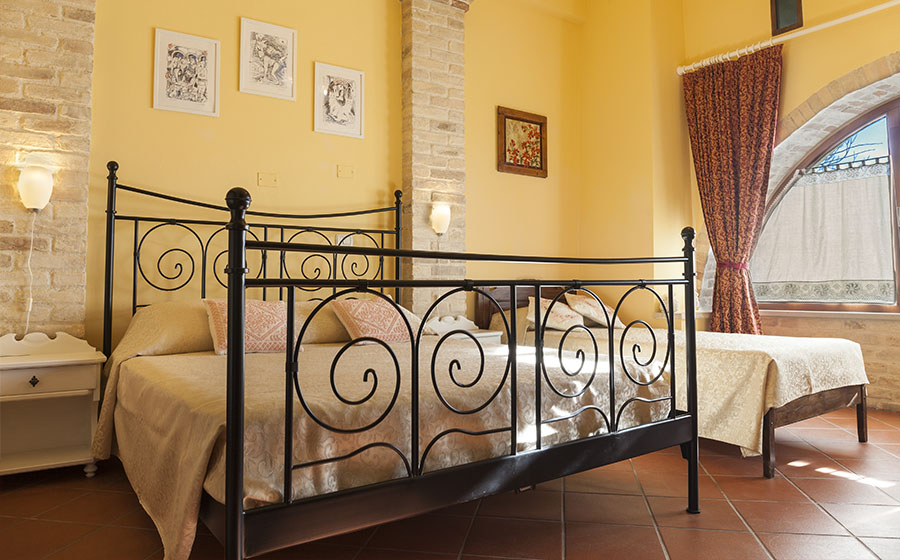 "Red Lilies" bedroom, big but well organized, is a love nest with its warm colors turns on passion and also offers comfort and space for a pleasant stay with family.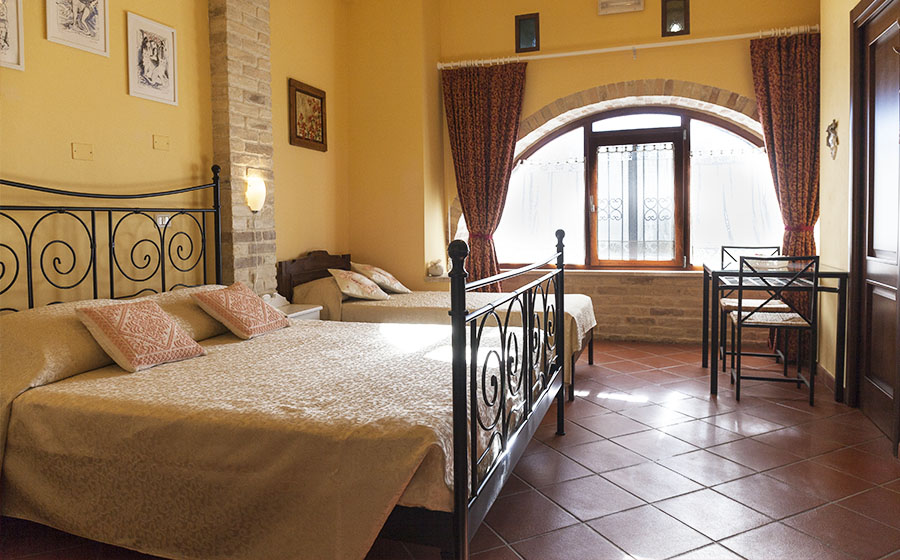 The common room "Roses"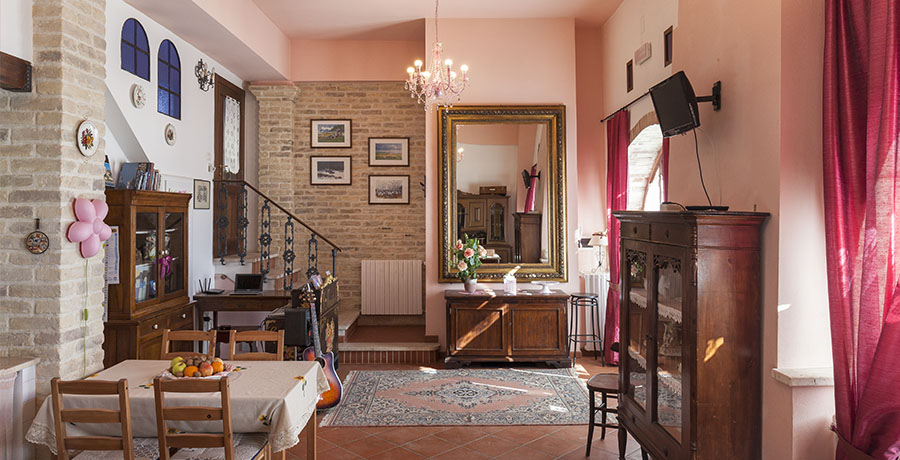 The common room "Roses" is a rosy colors large room, rich of fine details. At the entrance a huge mirror with a beautiful liberty frame welcomes guests in a dream and enchantment atmosphere. The columns and brick arches, illuminated by the soft light that filters between plants from the sea radiating through the suggestive slits, enchant the eyes and the soul. The handmade kitchen with local travertine is decorated with decoupage. There is a large table that dominates the center and invites you to sit and enjoy the genuine specialties of the house. The common room "Roses"to live in a nice relaxing space your vacation days!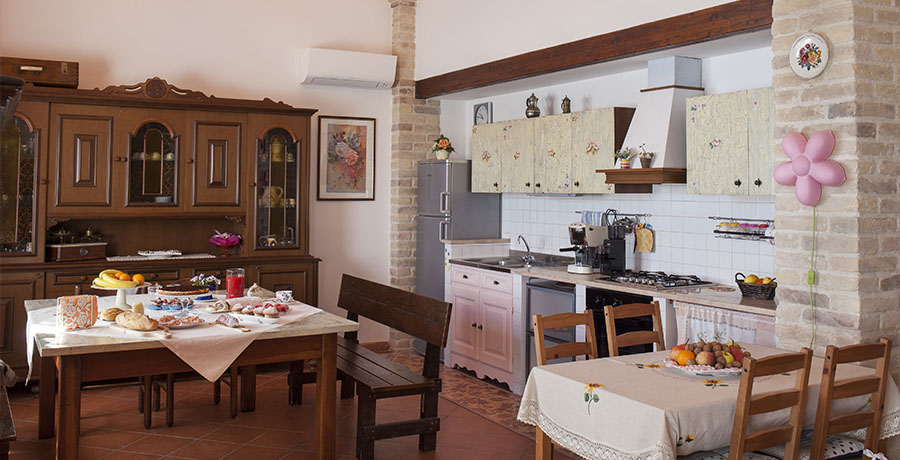 B&B "Villa Fiorita" in the historic center of "Grottammare"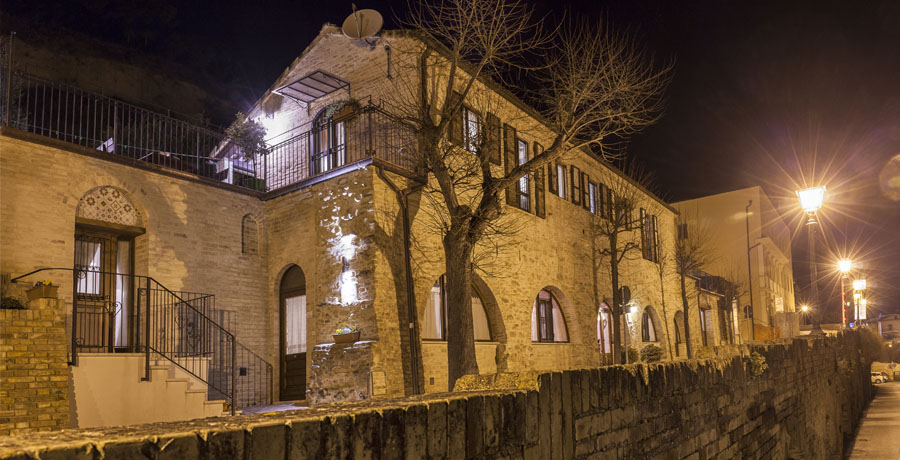 Our B & B Villa Fiorita is located near the historic center of Grottammare. It's situated in a distinctive and unusual urban setting. Romantic and gracious. Cozy and restful. Steeped in tradition but a stone's throw from the sea.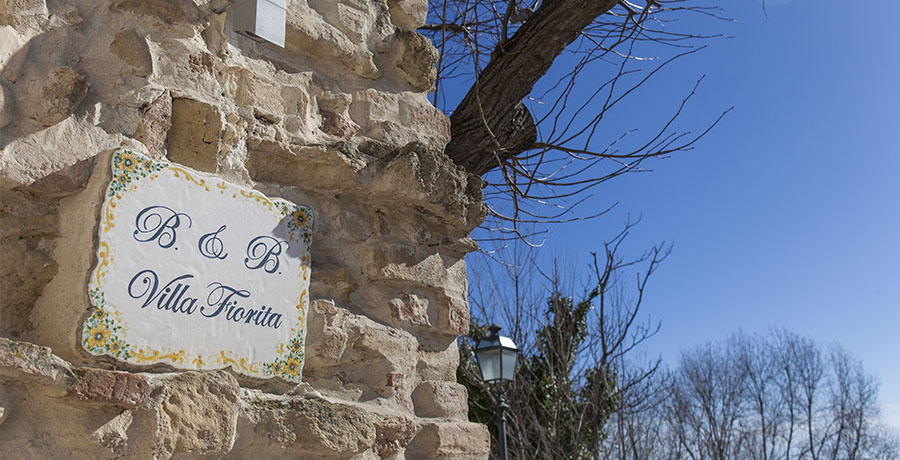 Enjoy our Italian food and local specialities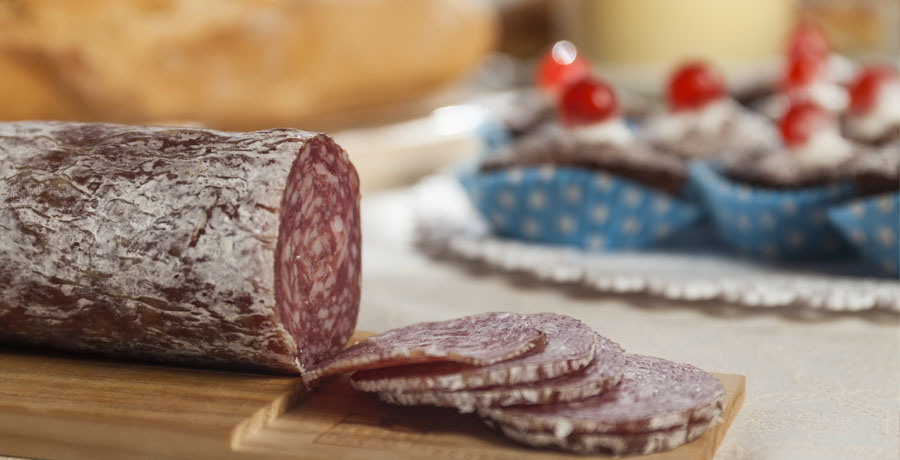 During your stay you can benefit and enjoy the Italian food and our local specialties. Not only sweet, but salami, fresh and aged cheeses, every type breads. Ours land is very rich in culinary traditions and distinctive flavors. We'll  suggest you how to find and enjoy these delicacies.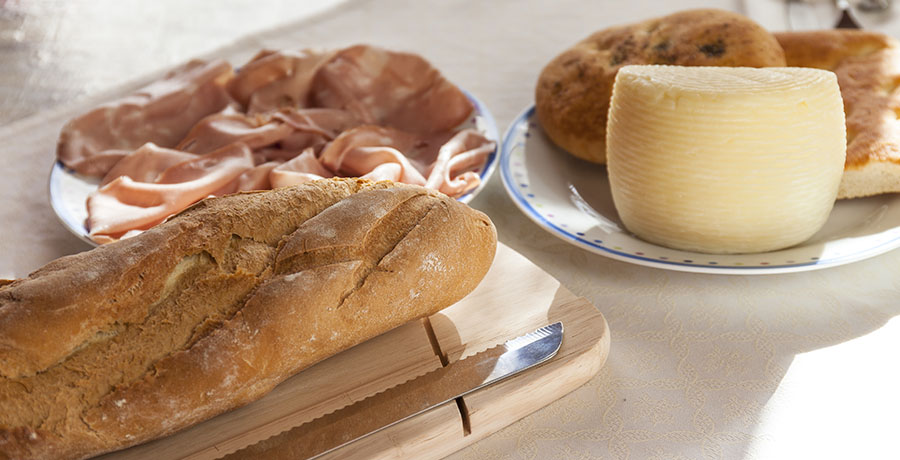 This post is also available in: Italian